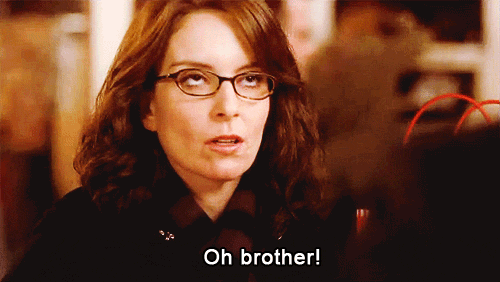 It's no secret that I look young. I'm naturally petite (short and thin), and I feel like this is a large reason why people always assume I'm still in college or- gasp– high school. Although it's super annoying to get carded everywhere I go or have 18-year olds hit on me, everyone keeps telling me to embrace it. As you get older, you start to enjoy people carding you or mistaking you for someone a decade younger than your age. There's no doubt I'm looking forward to all of that, but right now as a 26-year old professional trying to be taken seriously, it can be frustrating. In honor of my frustration, I figured I'd share just a few of the instances I can remember off the top of my head.
Back in my senior year of college, a few of my roommates and I stopped by Macy's to look at dresses for our college senior formal. Macy's had a huge selection of nice cocktail dresses, so it was an obvious choice to find a dress in the months of April and May. While we were browsing dresses in the women's section, the chatty cashier asked us which high school prom we were going to. As seniors in college, we were slightly offended. At least this time she grouped all of us together, and didn't call out just me for looking young.
Recently, while making a trip to the dollar store by our house, I was stopped at the register by the cashier. "You're 18, right?", the pimply 16-year-old high schooler said to be while holding the box of matches I was trying to purchase in her hand. I swallowed hard, tried not to get sassy, and simply nodded. I wasn't aware you had to be 18 to buy matches to light candles in your house. The more you know…
A few days later I stopped by Panera right after running errands to  the drugstore after getting out of work. Dressed in my work clothes (which is basically dark jeans and a nice blouse), I got something to-go since we were low on groceries and James had already ate his dinner. The girl packing up my order tried, a little too hard may I add, to make conversation and began to ask if I had just gotten out of class. "Actually work", I responded. Her eyes lit up. And I definitely made a typical sarcastic Rachel face or even a casual, involuntary eye roll since she looked a bit sorry for bringing it up. When I told her I worked in Hoboken in marketing, hers eye lit up again. Clearly she doesn't get out of Panera often if that excited her.
Now that I've shared a few of mine, share yours with me! Do you look young? Have you ever gotten into an awkward situation because of it?